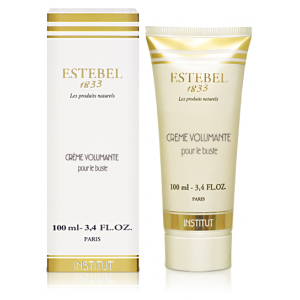 This Bust Enhancing Cream is recommended for improving the shape of smaller bust. It remodels whilst enhancing the density of the skin. The resulted Bust Line is noticeably more beautiful.
Ingredient:
Trigonella foenum (Fenugreek) Extract
Fenugreek seeds contain a high percentage of mucilage - a natural gummy substance. This does dissolve in water. It forms a thick, gooey mass when exposed to fluids. Here, the mucilage is absorbed through the skin and swells up firming the breast. It also has some benefit in soothing the skin.
Hydrolyzed Wheat Protein
Proteins are the necessary for the formation of collagen and elastin in the skin. Collagen and elastin will add firmness to the breast. The wheat protein is hydrolyzed or partially digested; this facilitates absorption through the skin since large protein molecules will have difficulty entering the skin barrier.
Perlagonium graveolens (Geranium) Extract
Geranium needs particular mention in bust enhancing preparation. It causes the engorgement of breasts, improves circulation. In doing so, it helps firms the breast.
Direction for use:
Apply a small amount of cream (enough to massage into the entire breast)and massage using a circular motion, focusing on the outer and bottom areas, for 3-5 minutes until fully absorbed. Apply morning and night