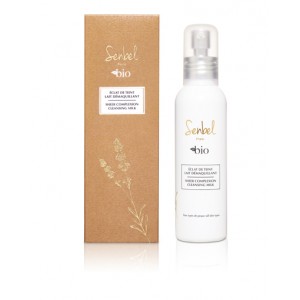 Sheer Complexion Cleansing Milk
The Cleansing milk is enriched with clarifying and cleansing active ingredients for a perfectly cleansed skin, a soft touch and an even complexion.
Properties
・ Rapeseed extract (brassica napus) is an active ingredient which clears up and evens the skin.
・ Organic aloe vera extract, rich in polysaccharides, vitamins and amino acids, has moisturizing and soothing properties.
・ Organic sunflower oil, rich in oleic fatty acids and vitamin E (tocopherol), is renowned for its nourishing and softening properties.
・ Glycerine, from natural origin, protects the epidermis and softens the skin. Its hygroscopic power reduces water evaporation from the skin.
Directions for use
Massage lightly into the face and neck in the morning and/or evening. Remove excess with a cotton pad soaked with water or unifying lotion.