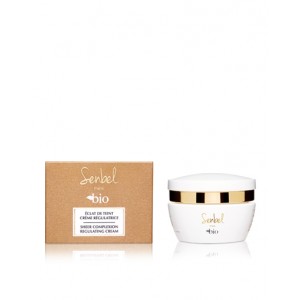 Sheer Complexion Regulating Cream
The Regulating cream is enriched with active ingredients which clear up and even the skin. It contains a regulating complex which diminishes imperfections and soothes the skin.
Properties
・ Rapeseed extract (brassica napus) is an active ingredient which clears up and evens the skin.
・ The regulating complex, which combines extracts of rhamnose, glucose and glucuronic acid, limits the appearance of imperfections. It has an anti-inflammatory effect and soothes the skin.
・ Organic argan oil has a great restorative and regenerative action. Rich in vitamin E, it also has antioxidant properties which act against the effects of skin ageing.
・ Organic aloe vera gel, rich in polysaccharides, vitamins and amino acids, has moisturizing and soothing properties.
・ Organic sunflower oil, rich in oleic fatty acids and vitamin E (tocopherol), is renowned for its nourishing and softening properties.
Directions for use
Apply in the morning and/or evening to perfectly cleansed face and neck.